Back to all posts
Posted on
August 21 UPDATE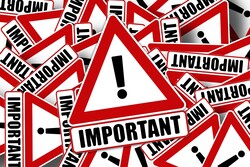 Hello all parents & guardians,
I hope all of you are keeping well. I have another update for you. We continue to plan and prepare for the first few days of school. We will be doing a staggered start to allow for smaller groups to come on the first days. This is Division wide.
Click here for Staggered Start Information
Also, we have updated our School Handbook that contains many important procedures and protocols relative to our school, your child, and COVID-19. Please take the time to read it. 
Click here to read the updated School Handbook
You will hear from us again mid next week as you will receive a phone call from your teacher introducing themselves and giving you more information as we get closer to the start of our 2020-2021 school year. And again, if you have any questions, please email me or phone me at the school. I am here for you.
Sincerely,
Mark Blankenstyn (Your Principal)