Back to all posts
Posted on
Meet The Teacher Online Event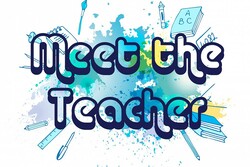 Dear Parents and Guardians, 
Hello all from the office. This is just a gentle reminder of our online, virtual "Meet the Teacher" event happening this evening. Your child's teacher has sent you information about how this event will run for their particular class. We urge every parent to join in and meet your son or daughter's classroom teacher. 
Ms. McMurren (Vice-Principal) and I (your Principal), will also be holding an informal "Q & A" event from 5:30pm – 6:15pm tonight. Here's the Zoom login information to join our Zoom Mtg: 
Description: Mark Blankenstyn (Principal) & Candice McMurren (Vice-Principal) will offer a "Question & Answer" time for any parents during the "Meet the Teacher" Night. We will offer this Q&A session from 5:30 - 6:15pm (happening concurrently during the official virtual "Meet the Teacher Night" from 5pm - 7pm with your son or daughter's teacher.)
Please log onto the following link to join our "Q&A" on Tuesday evening: 
Time: Sep 15, 2020 5:30 PM Mountain Time (US and Canada) – 6:15 PM
Meeting ID: 873 9343 6249
Passcode: An2EFZ
If this time with Admin doesn't work because you are with your child's teacher online, please know you can reach out to us anytime via email or a phone call to the school. We will also be having our first School Council mtg on Tuesday, Sept. 22nd at 6:30pm. An In-person meeting will be offered at the school as well as opportunities for families to join online via Zoom. Info on this will come shortly.
Your Principal, 
Mark Blankenstyn