Back to all posts
Posted on
September 2 UPDATE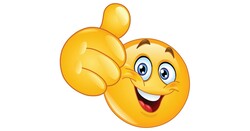 Dear Parents and Guardians,
What a fantastic first two days of school! It was incredible to see everyone in school and online. Well done Park Meadows.
This is just a reminder that starting tomorrow, Thursday, September 3rd, all students in kindergarten to Grade 5 (last names A – Z) are to attend school. The start times for each grade will be as per regular bell times. See info below:
Regular Bell Times:
Kindergarten – Grade 5:
8:15am – 3:15pm (Monday – Thursday)
8:15am – 11:45am (Friday)
EEP: (See you next week)

8:25am – 11:25pm (morning program)
12:15pm – 3:15pm (afternoon program)
NOTE: online students – check with teachers for official start times.
See you tomorrow at 8:15am in your meetings spots. Please continue to socially distance where possible and meet your child's teacher in the appropriate outside meeting spot for both morning drop-off and afternoon pick-up:
Kinder and EEP: outside east of school on grass
Grade 1: outside west of school close to new park
Grade 2/3: outside west of new park by soccer fields
Grade 4/5: outside west of old park by alley and soccer field
Your Principal,
Mark Blankenstyn