Back to all posts
Posted on
August 31 UPDATE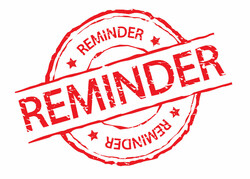 Dear Parents and Guardians, 
Tomorrow and Wednesday are the first two days of school. Students, we are SO excited to have you in our building. We care about you and can't wait to see you once again. Parents, please remember, we are having a staggered start so your son or daughter will not be coming on both days. Here are some things to remember: 
Last name A-M in-school & at-home Gr. 1-5: students attend on Tuesday, Sept. 1st. 
Last name N-Z in-school & at-home Gr. 1-5: students attend on Wednesday, Sept. 2nd. 
NOTE: EEP and Kinder have different staggered times. (See communication from teacher)
On these two days, the start TIMES for each grade will be different in order to promote social distancing and entry into the school. Please do not come early to school on these two days: 
Grade 4/5: Meet at outside Meeting Spot at 8:15am (will enter school a few moments after 8:15am) 
Grade 2/3: Meet at outside meeting spot at 8:30am (will enter school a few moments after 8:30am) 
Grade 1 and Kindergarten: Meet at outside meeting spot at 8:45am (will enter school a few moments after 8:45am) 
Just a gentle reminder that students and staff are only permitted in the school at this time. Parents and visitors may not enter the building without an appointment. Students and staff must self-screen for COVID-19 symptoms each day using the Questionnaire from Alberta Health Services. See link here for questionnaire: https://www.alberta.ca/assets/documents/edc-covid-19-screening-questionaire-english.pdf. There is no need to submit a copy of the completed Questionnaire to school. We require that you go through the questionnaire daily as part of your morning routine at home before coming to school. A hard copy of this sheet will be sent home with your child on their first STAGGERED day (see above) as a handy reference sheet. Hint: keep it on your fridge or someone central in your home and talk with your child each day to determine if they answer "yes" to any of the questions outlined. If so, please DO NOT send your son/daughter to school. Call 811 for more information. 
Be sure to check out our "Sneak Peek: An inside look at Park Meadows School and COVID-19" video by clicking this link here: https://www.youtube.com/watch?v=Z2q2cAF9b2A. Be sure to watch it with your child. 
Detailed information on COVID-19 and our school protocols are outlined in our Handbook. Here is a link to our school's updated Handbook: https://pm.lethsd.ab.ca/download/297470. 
Your Principal, 
Mark Blankenstyn