Back to all posts
Posted on
August 25 UPDATE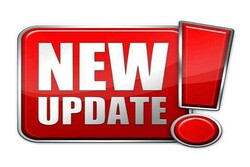 August 25, 2020
Dear Parents & Guardians,
Today was the first day Park Meadows teachers were back at school. We are excited to start teaching and look forward to working with your son or daughter soon. Please know that we are using this week to prepare and plan for a successful and safe return to school for all of our students and staff. Please know that there are some students from Park Meadows School who are doing in-school learning and others that are doing at-home learning. Lethbridge Division Teachers are supporting students in both capacities and we are looking forward to a good start. Opportunity to change a child's learning mode (switch from in-school to at-home learning or vise versa) will happen at the Division's first Pivot Point (Nov. 10).
Here are a few things to know about as we approach our Staggered Start of Sept. 1 & 2.:
Your child's Teacher: please be ready to expect a call from your child's teacher this week (Aug. 26 – 28). Your child's teacher will call your household and introduce themselves. For our students, knowing who their teacher is before the first staggered start day can help to alleviate anxiety and worry and will hopefully make the start of this school year as smooth as possible. They will have lots of good information to share with you on this phone call.
Meet the Teacher Event – CHANGED! Unfortunately, due to COVID-19 health protocols, we are unable to host our "Meet the Teacher afternoon event" that was scheduled for the day before school on Monday, Aug. 31st. Instead, our teachers will host a virtual "Meet the Teacher" event for all Park Meadows students and their families online on Tuesday, Sept. 15th from 5pm – 7pm. More details on this later.
Mask wearing: The Alberta Government will provide K-12 students with two reusable masks. The Division is also requesting K-12 students add masks to their school-supply list. As a community, we will have to collaboratively respond to decrease the risk of spreading COVID-19. Class sizes at Park Meadows may not allow for 2 meters of distance between people in all situations. The means, we will rely on our staff and students to practice heightened hand hygiene, mask use, social distancing, staying home with signs of illness, and getting tested should symptoms of COVID-19 appear. Mask use is strongly recommended for all students at all times from Kindergarten to Grade 5. Park Meadows School has extended use of masks in shared areas of the school, such as the hallway, for all students. A mask must be used in spaces where social distancing cannot be maintained for all students in Grade 4-12. A mask must be used in spaces where social distancing cannot be maintained for all staff. We are requesting that all students come to school with a few extra masks if possible. These, along with the student's school supplies, will be kept with the individual student.
Parent Access: As per the Division's COVID-19 Re-entry Plan (see https://www.lethsd.ab.ca/), schools will be restricting visitation, including parents and volunteers. Parents will only be permitted when there is a scheduled meeting. Parents are not permitted to enter the school to pick up and drop off their child. When a parent or visitor is permitted to enter due to a scheduled meeting, they will be asked to use the self-screening tool (Appendix A - see our School Handbook on our website; a copy of this will come home with your child on the first day). If a visitor answers YES to any of the questions, the individual will not be admitted into the school. A link to our updated handbook is here: https://pm.lethsd.ab.ca/download/295751
We will continue to prepare and plan this week for a successful and safe return to school for all of our students and staff. We thank you for your support in preparing your child for the fall and look forward to connecting with our students next week.
Your Principal,
Mark Blankenstyn